Motonori Uwasu x AO x CCColectors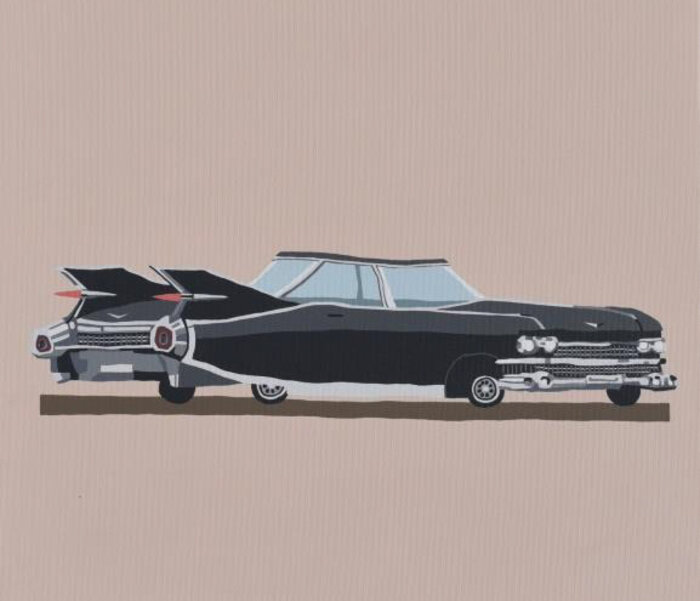 Get ready for our new art show at AO bar! We're thrilled to unveil our upcoming solo pop-up exhibition featuring the talented Japanese artist, Motonori Uwasu.
Swing by from September 14th to October 1st, to immerse yourself in his captivating world at AO bar. We're kicking things off with a party on September 14th, 2023 at 5:00 PM.
Motonori possesses a unique ability to breathe life into everyday scenes, transforming them into captivating dreamscapes. The works on view presents a series in which ordinary suburban views are transformed into quiet, dreamlike settings. The absence of characters and his carefree approach imbue these scenes with a serene detachment, while the skillful blend of graphic precision and loose interpretation adds an intriguing depth and dimension. The landscape is painted with vibrant, almost whimsical colors, evoking a hint of nostalgia and sweet melancholy.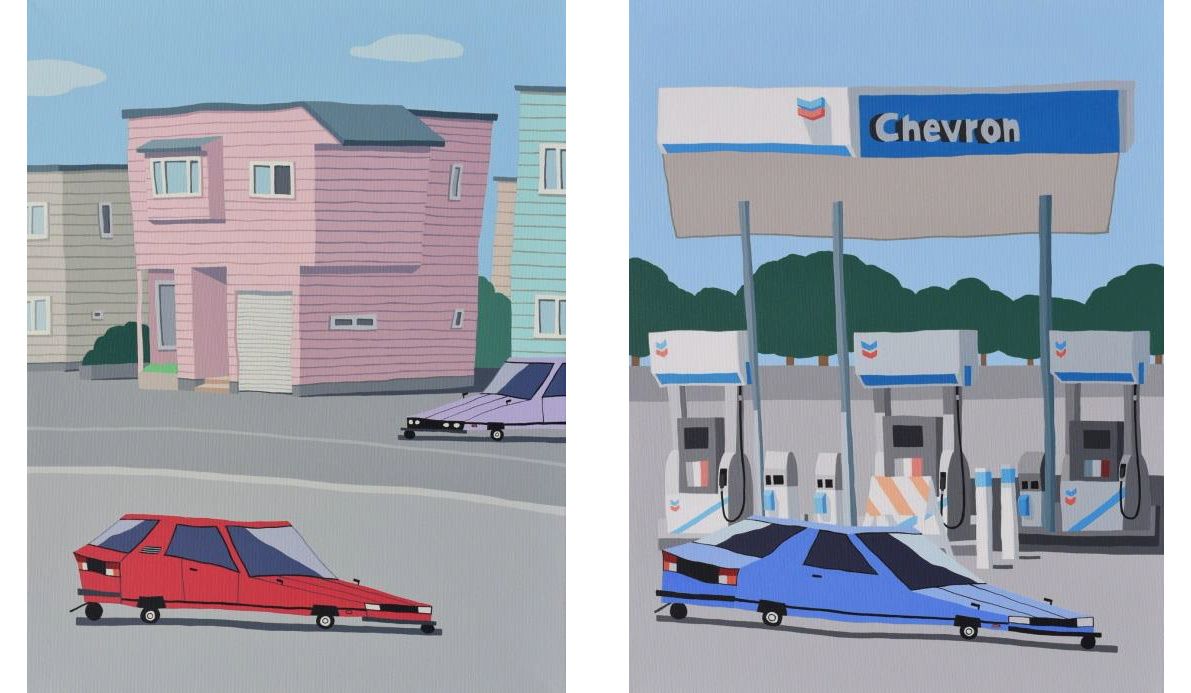 About the artist:
Born in Osaka Japan in 1975, Motonori Uwasu graduated in Fine Art from Osaka University of Arts in 1999.
"I have a vague scene in my memory. A scene from my childhood in which I'm looking out from a car my mother or father was driving. Though I had no idea where we were going, I still remember simply watching snapshots of odd buildings and houses in a line."

Today, we have access to tremendous amount of information in the Internet. Among them, pictures and movies of landscape to which I have never been remind me of the buildings and houses in my memory.
I then get to realize that something in the context of memory and experience is vague and weak.
My works brings unnatural outlines and inaccurate depth to the equivalence, which makes a distance from the equivalence and creates personal scenery. I believe that this new scenery experience is to advance my life.
Join us on September 14th at 17:00 for the opening event at AO and immerse yourself in Motonori Uwasu's extraordinary artistic journey!